March 30th, 2012 by
admin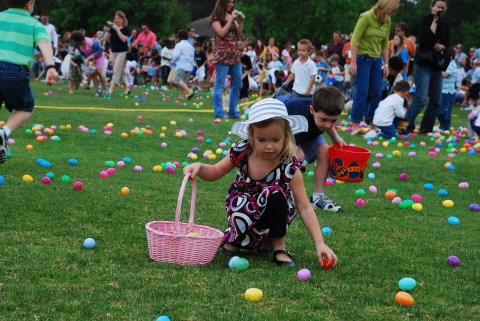 The Easter Bunny is coming to town, and he's bringing pancakes and eggs and lots of fun for the entire family. Liberty Ridge Farm invites you and your family to the First ever Easter Bunny Breakfast and Easter Eggstravaganza that takes place beginning at 9 a.m. on Saturday, April 7th, 2012 and runs to noon.
The morning starts with buffet of breakfast favorites in the Gifford Barn located at 29 Bevis Road, in Schaghticoke, NY. Liberty Ridge Farm is just 30 minutes from the Albany and Saratoga Capital Region. Participants will enjoy: a complete buffet with pancakes, sausage, scrambled eggs, hash browns, fresh fruit, bacon, pastries, juices, milk, coffee and tea, as well as the Easter Bunny's All time favorite drink, Pink Lemonade which is served to kids in a Liberty Ridge Farm souvenir cup.
Amazing breakfast picture opportunities for hare strolling entertainment featuring an exclusive visit from the Easter Bunny himself. Pre-registration is required and ends at 8 a.m. on Sunday, April 7th. Tickets are $11.95 for adults and just $9.95 for ages 2 and up, Children must be accompanied by an adult.
Kids & families alike can expect an Easter Eggstravaganza – which consists of a series of continuous weather-permitting outdoor activities, an Easter egg hunt, small animals suchs as bunnies and chicks as well as fun indoor activities including: coloring crafts and a special visit from the Easter Bunny. We will be offering tasty treats, and extra special gifts that can also be purchased onsite from Gifford Barn Café throughout the day.
The Easter Eggstravaganza will begin at 9:00 a.m. and run until 12:00 p.m beginning in the Gifford Barn, The Liberty Ridge Farm Adventure Breakfast and Eggstravaganza is traditionally well-attended, and there will be plenty of parking for all guests.
Remember to dress appropriately for the weather this event is a Rain or shine event.